Young Tulip is all action, with swirls of soft blues highlighting her energy and enthusiasm, especially for dance. She twirls everywhere, and so do the illustrations, with almost no static moments (the only straight lines are in buildings and furniture, though even nightstands and bedsteads have curves). Often accompanied by a flitting butterfly, her life becomes complete when she meets a large dog named Rex, who shares her love of movement. Both agree that sharing a passion makes it all the more enjoyable. Massini's large, soft pastel illustrations are very appealing, especially the close-ups of Tulip and Rex, clearly in delight with each other. Black outlines give Tulip just enough definition as she spins through life, and Rex is scruffy enough to fit her energetic lifestyle. Perfect for Valentine's Day and any discussion of love on many levels.
— Edie Ching
Booklist
Welcome!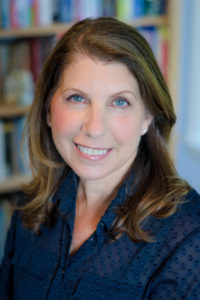 Reading, writing, and imagining are some of my most favorite things to do. I hope a visit to my website will inspire you to do the same! There's lots to discover and explore with characters and friends that are old and new. And, be sure to check back often; I'm so happy you stopped by!
Warmly, Alyssa
Photo Credit: Alison Sheehy
Follow Biscuit on Facebook
Biscuit is available for licensing!