Five Family Favorites with Alyssa Satin Capucilli, Author of Bone Soup: A Spooky, Tasty Tale
Several years ago, we moved to a new house. Although my fully-grown children were happy to help us get settled, there was nothing quite like the hours we spent joyfully unpacking, uncovering, and reminiscing as we pored through box after box of their childhood favorites. Each title transported us back to a magical and precious time, flooding us with the sweetest of memories. Here are five, with apologies to the many, many, many not included!
Welcome!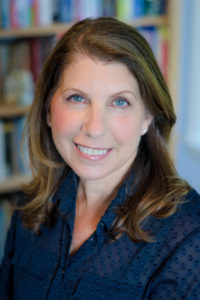 Reading, writing, and imagining are some of my most favorite things to do. I hope a visit to my website will inspire you to do the same! There's lots to discover and explore with characters and friends that are old and new. And, be sure to check back often; I'm so happy you stopped by!
Warmly, Alyssa
Photo Credit: Alison Sheehy
Follow Biscuit on Facebook
Biscuit is available for licensing!